San Antonio Spurs Draft
San Antonio Spurs: Ranking 5 best 2021 All-Big 12 players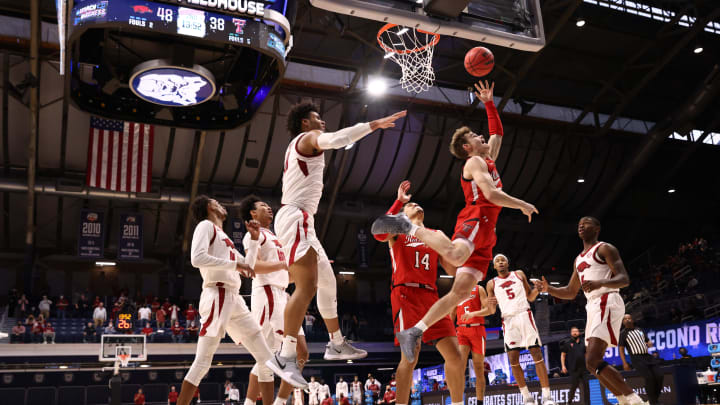 Mac McClung / Gregory Shamus/Getty Images
Cade Cunningham / Andy Lyons/Getty Images
1. Cade Cunningham, Guard, Oklahoma State
The Pistons are going to take Cade Cunningham, and unless the San Antonio Spurs offer up their entire young core and a decade of draft picks, I don't see the Pistons batting an eye at any offer coming their way for him. Within the top five, I can only envision one realistic trading partner, and I don't think putting together a huge package for Cunningham is worth even attempting.
Cunningham is one of the most hyped prospects in the last decade. Detroit needs a player like him. The Spurs are simply not getting him, and there's no point in pretending otherwise.
That being said, the odds of Cunningham slipping all the way down to the 12th pick are probably even slimmer. I would love nothing more than to say "maybe he'll be there," but who am I kidding? He led an Oklahoma State Cowboys team that probably should not have been very good all the way to the NCAA Tournament. He can shoot, make plays for others, defend at an elite level, and has all the necessary intangibles to be a leader.
He's perhaps a generational talent, a phenom, a franchise-altering stud. I will be utterly shocked if I don't see him in a Pistons jersey within the next couple of months. If the Spurs are looking to draft anyone from 2021's All-Big 12 teams, Jared Butler would be a good and realistic choice in the first round. Cunningham is the Big 12 player the Spurs, sadly, won't have a chance at.