San Antonio Spurs Draft
San Antonio Spurs: Ranking 5 best 2021 All-Big 12 players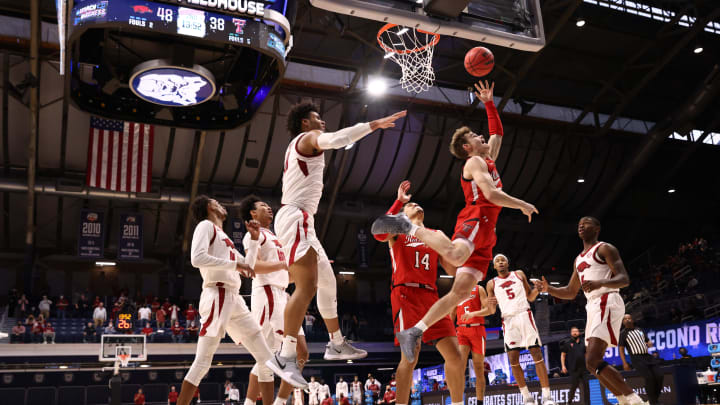 Mac McClung / Gregory Shamus/Getty Images
Austin Reaves / Chris Covatta/Getty Images
3. Austin Reaves, Guard, Oklahoma 
The Spurs already have a solid core of young guards, but Austin Reaves would not be a totally unwelcome fit. In recent years, his shooting from deep has lapsed but he has shown he can be an elite threat from three. His midrange shot relies heavily on his craftiness with the ball, but since that craftiness is in no short supply, there's no doubt he can translate his midrange shot to the NBA level. 
After transferring from Wichita State, it became clear that the Shockers had been misusing him. Reaves is a playmaker, not a slashing scorer, and if he became a pass-first NBA guard he could lead a bench unit. Since his freshman season, his assists numbers have more than quadrupled. For a guard, he is also a good rebounder, which is sorely needed on the Spurs.
His only weakness is that he is a poor athlete who is often taken advantage of by quicker opposition who simply blow by him on defense. Unfortunately, while he is a decent player now, I simply don't see him improving much. His NBA trajectory will be severely limited given that he's already 23 years old. If the Spurs were to select him, he would immediately be one of the older players in the young core.
As I said, he could maybe eventually be a leader coming off the bench, but probably not much more than that. He had a good college career but, like with Culver, the Spurs will probably be able to find players with more upside at the 41st pick.