San Antonio Spurs: Ranking 5 best 2021 All-Big 12 players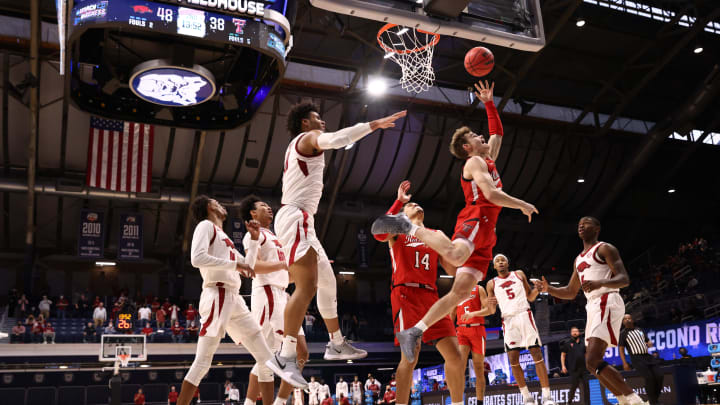 Mac McClung / Gregory Shamus/Getty Images
Derek Culver / David K Purdy/Getty Images
4. Derek Culver - Forward, West Virginia
Derek Culver is a 6-foot-10 rebounding machine. An elite athlete, he can score from anywhere on the floor as long as it's inside the arc. He can use his size and strength to post up defenders and put the ball on the floor to create his own shots in the midrange.
In his three seasons at West Virginia, Culver took a grand total of two 3-point shots (and missed both of them). In combination with his lackluster free-throw shooting, this is not a good sign that he can develop a reliable jumper. For this reason, he is projected to be a late second-round pick or perhaps even go undrafted. 
While Culver has the physical tools to be a great defender, boasting a 7'3" wingspan, he's only about average. For the Spurs, this matters slightly less because the frontcourt made up of Keldon Johnson and Jakob Poeltl can handle defensive lapses, but it would be nice to see Culver adjust into being a defensive threat rather than a liability. 
In the paint, Culver is a beast. He's one of the better rebounders in all of the Big 12, gobbling nearly ten a night. He also put up about 15 points per game, almost all of which come down low. 
With Poeltl's playstyle, having an offensive-minded big to alter the lineup wouldn't be the worst thing, but at pick number 41, the Spurs can probably find better talent. His ceiling is a backup big who will likely never be an elite defender, and I'm not convinced the Spurs want another young project.