San Antonio Spurs Draft
San Antonio Spurs: Ranking 5 best 2021 All-Big 12 players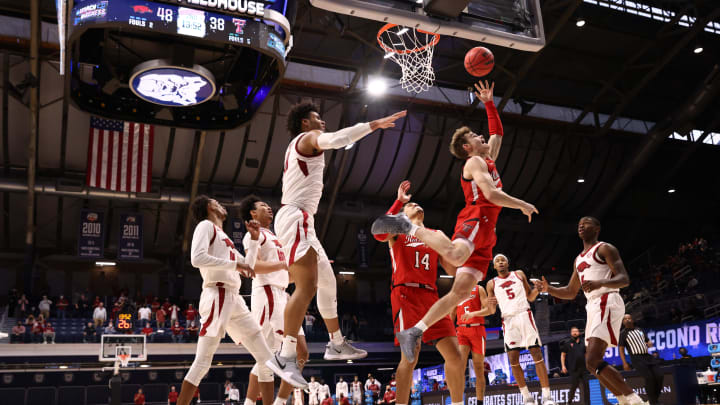 Mac McClung / Gregory Shamus/Getty Images
With two picks in the 2021 NBA Draft, the San Antonio Spurs should be looking closely at the Big 12 for potential franchise-altering talent. Some likely won't be available at the 41st pick, and frankly, some may not even be there at pick number 12. That being said, the All-Big 12 team features some All-American level talent that can not be overlooked come draft day. 
Between Baylor and Oklahoma State, the Big 12 Conference was one of the centerpieces to the 2020-21 NCAA Men's Basketball season. Baylor took home the NCAA Tournament trophy, and Oklahoma State's Cade Cunningham is one of the most touted prospects in recent years. At this point, he seems to be the consensus number one overall pick in this year's draft.
Between Baylor, Oklahoma State, West Virginia, Texas Tech, and Oklahoma, the All-Conference team boasts five different schools, indicating that the Big-12 was particularly stacked this past season. While these prospects aren't necessarily first-round quality players, it should be well-known by now that talent can be found just about anywhere in the draft.
If there's any team to be trusted to find some overlooked talent in the second round of the draft, it's the Spurs. Given the level of talent that was featured in the Big 12 this past year, the Spurs could very well be calling one of their names next week. Here, we'll take a look at a few of the players that made the All-Big 12 first and second teams, why they were chosen, and how they stack up in the upcoming draft.