San Antonio Spurs Free Agency
San Antonio Spurs: 2 Pros and cons to pursuing Bobby Portis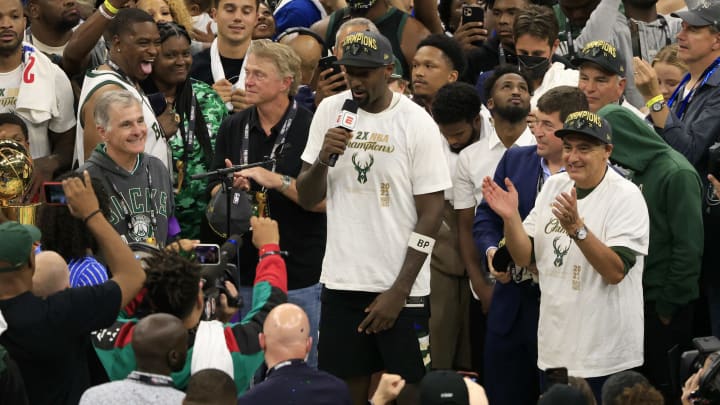 Bobby Portis - 2021 NBA Finals - Game Six / Justin Casterline/Getty Images
Now that the 2021 offseason is in full effect for all NBA teams, the San Antonio Spurs could be making some important moves soon. Some of those moves could come in the free-agent market.
After winning his first championship with the Milwaukee Bucks, Bobby Portis will have the chance to accept a $3.8 million player option with his current team or decline the option and become a free agent. If he were to become a free agent, the Spurs could be a potential suitor for the NBA Champion.
Portis played a very important role for the Bucks in their championship run this past season. Perhaps most importantly, he served as one of the team's best sharpshooters. He shot a ridiculous 47% from three-point land this past season on nearly two and a half attempts per game.
With that in mind though, this was not all that Portis meant to the team and the city of Milwaukee. He provided the team with an incredible amount of energy off the bench, made some clutch plays, and was the team's 'hype man.' He's coveted among Bucks fans, and the chants of "Bobby, Bobby, Bobby" clearly showed that love.
The Spurs are desperately in need of help in their frontcourt along with a presence that will help to space the floor. On paper, Portis should be a very good fit for the team. That being said, signing him is not necessarily a no-brainer for the organization, as he comes with potential positives and drawbacks. Here, we'll briefly discuss two pros and two cons of the Spurs signing Portis.