San Antonio Spurs: Honoring Big 3 Day with their best games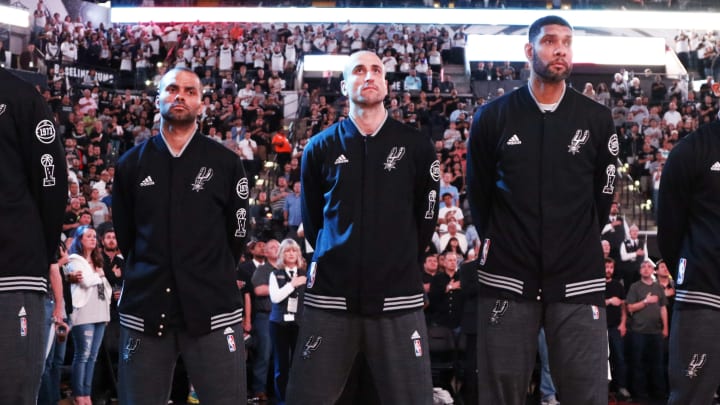 Tony Parker, Manu Ginobili, Tim Duncan / Ronald Cortes/Getty Images
Over the last two decades, the San Antonio Spurs had one of the most dominant runs in sports history. On September 20th, 2021, it'll be time to celebrate them accordingly. Each part of the date represents the jersey numbers of one of the Big Three, as San Antonio County Commissioner Justin Rodriguez recently pointed out.
Tony Parker (9), Manu Ginobili (20), and Tim Duncan (21) all had legendary careers in the Alamo City, making them one of the winningest franchises in sports history and earning five NBA championships along the way. The three also finished with the most wins in NBA history by a trio in both the regular season (575) and playoffs (126).
A Big Three Day is certainly warranted in San Antonio every year, but Monday's date is the only time all three members can possibly be represented on the calendar. As such, I wanted to mark the occasion by looking back at each of the Big Three's best games ever played.
I'll begin with the 19-year-old Frenchman who ended up being one of the most decorated point guards in NBA history.