Spurs Roster
The Spurs need a big man of the future, and it's not Jakob Poeltl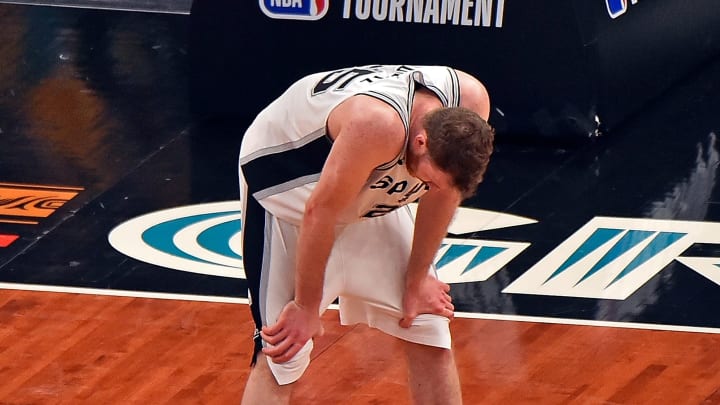 San Antonio Spurs Jakob Poeltl / Justin Ford/Getty Images
Between The Admiral, Tim Duncan, and LaMarcus Aldridge, the San Antonio Spurs are more familiar with building a solid foundation around a talented big than any team in the last three decades. This offseason, the franchise faces a critical fork in the road to renewed competitiveness with a big hole in the post.
The team's prominent veterans — DeMar DeRozan, Patty Mills, and Rudy Gay — are all hitting free agency, and the Spurs' front office must decide whether to re-sign some or all of them to run it back or invest their significant cap space elsewhere while prioritizing a youth movement.
Given the lack of postseason trips with this group in the last two seasons, one would think hitting a soft reset would be the wise move. Step one, let the vets walk. Step two, keep and develop the current young Spurs core.
But in order to set course for uncharted waters on the S.S. Youth, the front office needs to target a big man who aligns with the timeline and raises the ceiling of the collective pieces in place.
This is where, unfortunately, we must address the Jak in the room.