A few surprises on the San Antonio Spurs training camp roster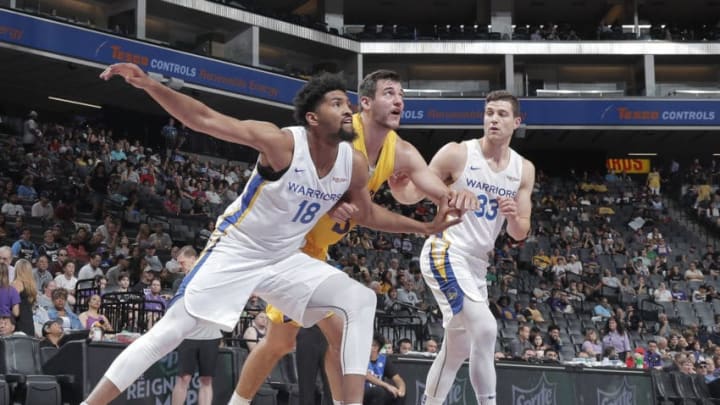 Dedric Lawson (Photo by Rocky Widner/NBAE via Getty Images) /
The San Antonio Spurs reported to trading camp today for media day. Along with the start of the NBA pre-season came the release of San Antonio's full training camp roster. There were two surprises names on the list.
The San Antonio Spurs reported to training camp today, signaling the beginning of the NBA pre-season. Before making all of their necessary media appearances and fielding questions, the Spurs organization released the full training camp roster. Two names came as late editions to the group.
Dedric Lawson and Daulton Hommes were the final two names added to the list of players attending Spurs training camp. The two will have to compete for the final two roster spots against Drew Eubanks and 2019 second-round pick, Quinndary Weatherspoon.
Our 2019-20 training camp roster is set! #GoSpursGo
➡️ https://t.co/KTUlLVJiRD pic.twitter.com/KhiqaEU7Kr
— San Antonio Spurs (@spurs) September 30, 2019
Hommes is a 6'8 former NABC Division II Player of the Year and career 47% three-point shooter. He had previously played for the Milwaukee Bucks Summer League team and averaged 8.8 points per game in four appearances. He seems thrilled with his situation, according to an interview with Eric Trent of his hometown Lynden Tribune.
"They (the Spurs) have the reputation of taking care of their players in the G-League, and obviously have a great development program. I think it was the best decision for me at this point in my career."
Dedric Lawson played his college ball at Kansas. In his lone season with the Jayhawks, he led the Big 12 in scoring and rebounding. At twenty-two years of age, he's older than most rookies. But with that extra time in college, he's developed a nice inside-out game. A stretch four with a developing three-point stroke is a good asset to have.
The two will have to compete against Eubanks, a solid two-way center who's shown marked improvement over the past year, and Weatherspoon. Weatherspoon shows promise as secondary ball-handler, perhaps the heir to Patty Mills in a year or two. The Spurs did invest a second-round pick into selecting him so it's hard to see him not making the team.
Both Lawson and Hommes will likely end up playing with the Spurs G-League affiliate if they do stay with the team. But as Hommes pointed out, that's not a bad place to start your NBA career.