San Antonio Spurs News
Spurs vs. Nuggets live stream: How to watch online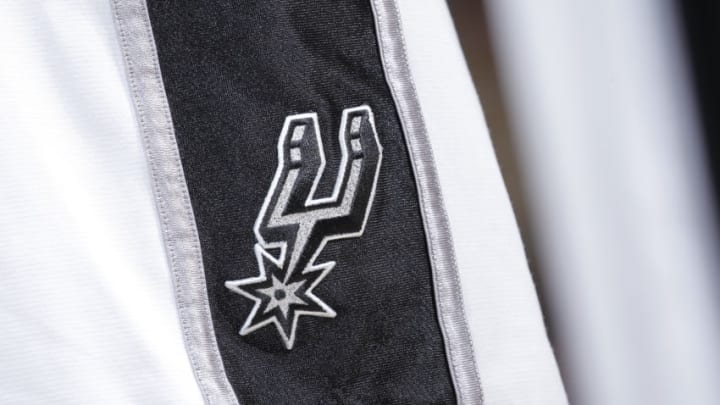 (Photo by Rocky Widner/NBAE via Getty Images) /
On Friday night, the San Antonio Spurs will return from the All-Star break to face the Denver Nuggets. A look at how to watch it online.
After 10 days off, the San Antonio Spurs will start the second half on the road, vs. the Denver Nuggets, at the Pepsi Center in Denver, CO. These teams faced off at the same venue before the All-Star break, which resulted in a Spurs loss.
The Silver and Black will see Rudy Gay return from his right heel injury, according to the official injury report. It will be his first game since the end of January, and could help revitalize an offense that was inconsistent in the first half. Look for Gay to play off the bench, which he did for most of the 2017 portion of the season.
Kawhi Leonard was the only player listed on the injury report. This may be the case for the rest of the season, given head coach Gregg Popovich's comments on his star player's status.
Aside from this, San Antonio will attempt to end a three-game losing streak that carried into the All-Star break. It's an opportunity to start to solidify the No. 3 spot in the Western Conference, with multiple teams just one or two games behind them in the standings.
Next: Top 25 players in Spurs history
Details on how to watch the Spurs vs. Nuggets are below. This includes the start time, TV info, live stream and more:
Date: Friday, Feb. 23Time: 9:00 p.m. ETLocation: Denver, COVenue: Pepsi CenterTV Info: ALT, FSSWLive Stream: NBA League Pass
ALT and FSSW will host this game in the Denver and San Antonio areas, respectively. Otherwise it's available on NBA League Pass, but for a subscription fee. See which price package best fits your need.
Will the Spurs start the second half with momentum? Or will the Nuggets send them to their latest loss?