San Antonio Spurs: Where did ESPN rank them in Week 19?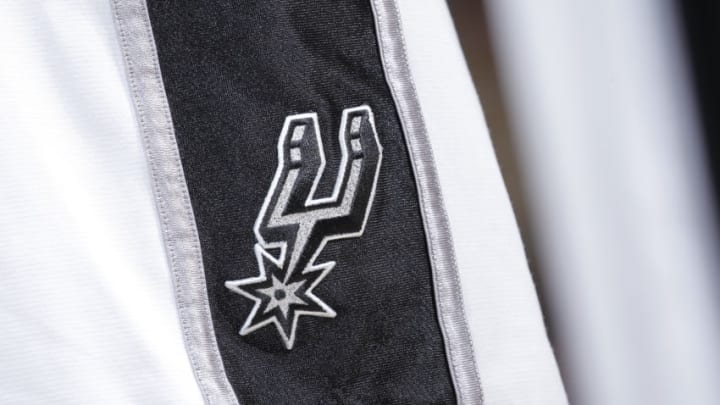 (Photo by Rocky Widner/NBAE via Getty Images) /
ESPN released its NBA ranking for Week 19 of the 2017-18 season. Where do the San Antonio Spurs place?
Entering the 2018 All-Star Break, the San Antonio Spurs dropped three consecutive games. This includes back-to-back losses to the Utah Jazz and Denver Nuggets, which happened three days before All-Star festivities started.
Despite this skid, the Spurs still remain at No. 3 in the Western Conference, with just the Golden State Warriors and Houston Rockets ahead of them. It's a loaded group afterward, however, including the Minnesota Timberwolves and Oklahoma City Thunder within striking distance.
On Monday, ESPN.com released its NBA rankings for Week 19. With the skid and problematic play, San Antonio fell from No. 5 to 6 in the ranking. That was due to the Cleveland Cavaliers assuming the No. 4 spot, also pushing the Boston Celtics down, too.
The full list developed like this:
Houston Rockets
Golden State Warriors
Toronto Raptors
Cleveland Cavaliers
Boston Celtics
San Antonio Spurs
Milwaukee Bucks
Minnesota Timberwolves
Washington Wizards
Utah Jazz
Portland Trail Blazers
Indiana Pacers
Oklahoma City Thunder
Philadelphia 76ers
Denver Nuggets
Detroit Pistons
Los Angeles Clippers
New Orleans Pelicans
Miami Heat
Charlotte Hornets
Los Angeles Lakers
Chicago Bulls
Brooklyn Nets
New York Knicks
Orlando Magic
Dallas Mavericks
Sacramento Kings
Atlanta Hawks
Memphis Grizzlies
Phoenix Suns
The Spurs' placement among Western Conference teams is identical to the standings. A surprise? Maybe not by much, although the Cavaliers ranked over the Celtics despite their spots in the Eastern Conference standings.
Next: Top 25 players in Spurs history
Where will ESPN rank the Silver and Black in Week 20? Let's find out next Monday.