San Antonio Spurs News
Spurs vs. Cavaliers live stream: How to watch online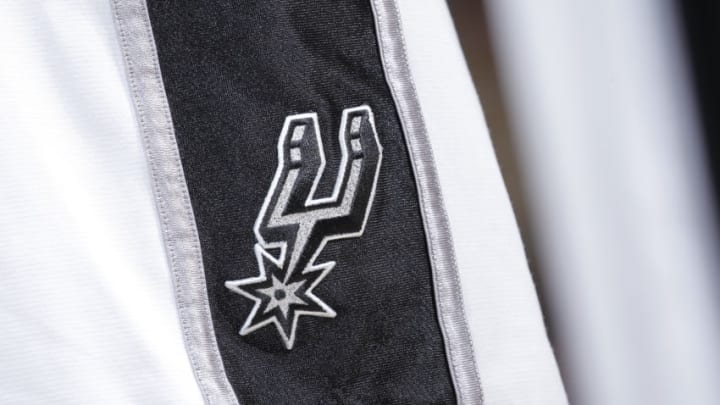 (Photo by Rocky Widner/NBAE via Getty Images) /
On Tuesday night, the San Antonio Spurs will host the Cleveland Cavaliers. A look at how to watch it online.
On Tuesday night, the San Antonio Spurs will play their latest home game. This time, it's against the Cleveland Cavaliers, who are reeling from giving up 148 points to the Oklahoma City Thunder. The Silver and Black have not walked out successfully in their recent games, either, including a loss to the Indiana Pacers.
For the Spurs, they will be limited vs. the Cavs, again. Kawhi Leonard (return from injury management), Pau Gasol (right wrist sprain), Rudy Gay (right heel bursitis) and Manu Ginobili (right thigh contusion) will all sit out.
It leaves the rotation shorthanded at power forward and center, since LaMarcus Aldridge, Joffrey Lauvergne and Davis Bertans are the only true big men that remain healthy. So, expect San Antonio to go small vs. LeBron James, Kevin Love and company.
Outside of this game, drama has surrounded the Spurs. An ESPN report circulated Monday about Leonard's relationship with the organization, which was described as "disconnected" and "distant." It was due to disagreements over his rehab from a quad injury, the same one that will keep him out vs. Cleveland. This report has since been refuted.
The "Klaw" won't play, but don't expect this topic to not be addressed on the game's broadcast. Will head coach Gregg Popovich comment?
Next: Top 25 players in Spurs history
Details on how to watch the Spurs vs. Cavaliers are below. This includes the start time, TV info, live stream and more:
Date: Tuesday, Jan. 23Time: 8:00 p.m. ETLocation: San Antonio, TXVenue: AT&T CenterTV Info: TNTLive Stream: WatchTNT
Given this game being on national television, everyone with TNT or WatchTNT can see the Spurs and Cavaliers collide. Will it result in an entertaining, head-to-head matchup between these teams? Let's find out at 8:00 p.m. ET.