San Antonio Spurs News
Spurs vs. Blazers live stream: How to watch NBA online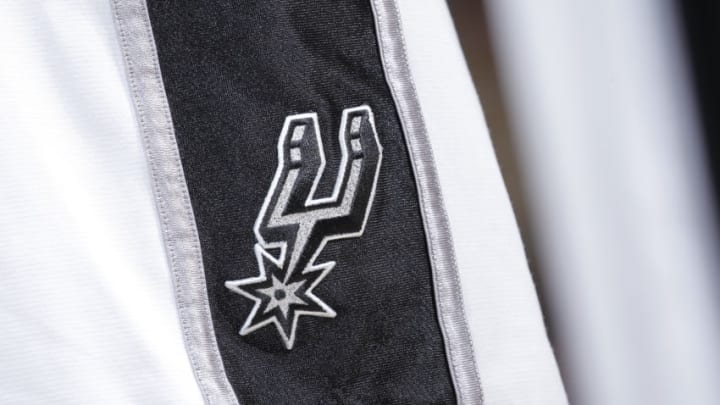 (Photo by Rocky Widner/NBAE via Getty Images) /
On Sunday night, the San Antonio Spurs will start a three-game road trip vs. the Portland Trail Blazers. A look at how to watch online.
On Sunday, the San Antonio Spurs will travel to the Moda Center in Portland, OR, to face the Portland Trail Blazers. It's the start of a three-game road trip on the West Coast, which also features matchups vs. the Sacramento Kings and Los Angeles Lakers.
In December, the Silver and Black defeated the Blazers, 93-91, and on the road, again. This featured Pau Gasol's 20 points, 17 rebounds and 5 assists. LaMarcus Aldridge added 22 points, while Kawhi Leonard rested.
For the Jan. 7 game, the Spurs won't have at least three players in Portland. Leonard (shoulder strain), Tony Parker (return from injury management) and Rudy Gay (right heel) were all ruled "out." Danny Green (groin) remains "doubtful" to play. It's the same ailment that kept him out of multiple games in December.
Without these four, it pushes more playing time on Kyle Anderson, Dejounte Murray and Bryn Forbes. Like previous times, expect this trio to accompany Aldridge and Gasol in the starting lineup. That's while Davis Bertans, Derrick White and Brandon Paul receive extra bench minutes.
Next: 25 Spurs you may have forgotten about
Details on how to watch the Spurs vs. Blazers can be seen below. This includes the start time, TV info, live stream and more:
Date: Sunday, Jan. 7Time: 9:00 p.m. ETLocation: Portland, ORVenue: Moda CenterTV Info: FSSW, NSNW, NBA TVLive Stream: NBA League Pass
FSSW and NSNW will locally host this game. However, since it's available on NBA TV, out-of-market fans of the Spurs and Blazers can tune-in for Sunday's matchup. If you don't have any of those three networks, then a paid subscription to NBA League Pass remains available.
Can the Spurs make it back-to-back wins? Will Portland take advantage without Leonard in the lineup?