Spurs' Sean Marks Emerges As Front-Runner For Nets GM Job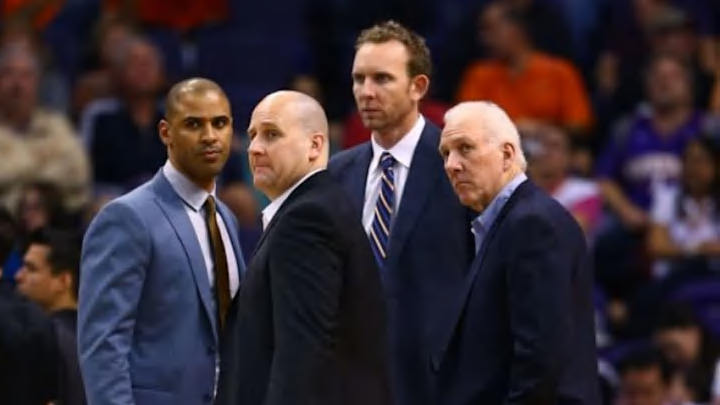 San Antonio Spurs assistant GM Sean Marks has been offered a GM job for the Brooklyn Nets, according to league sources.
Marks, 40, has emerged as the Nets' choice through a two-month process. RC Buford and Gregg Popovich have been molding Marks to high-regards as they both have been grooming him to have a significant role within the organization.
No surprise to any that teams look at the Spurs organization for candidates in jobs around the league. The Nets are no different. Every team in the league are always impressed with the way the Spurs front-office runs their system.
To have a piece of a storied franchise as the San Antonio Spurs on your payroll has to make one feel a little better about where they want their teams to go.
Marks played 12 years in the NBA. He has worked as a front-office executive and an assistant coach with the Spurs since returning to the organization in 2013.
The Nets are intrigued with Marks and will continue to push him in taking the job, according to Adrian Wojnaroski of Yahoo Sports.